How to Improve Your Target Marketing and Reach the Best Prospects for Major and Planned Gifts
If you are targeting your donor marketing to a particular audience, such as those most likely to make planned gifts, there are a few takeaways you might find helpful from Crescendo's recent planned and major gifts marketing study.

One takeaway is that the use of fonts and font size can really enhance the readability of your donor marketing. As part of our study, Crescendo designed two emails for Boys Town that promoted bequest giving and estate planning. Both emails were sent to 22,600 recipients with an offer for a downloadable legacy planning booklet.

The emails contained the same subject line and design. The only difference was font size. Version B had a substantially larger font size, designed to improve readability among the recipients (more than 90% of whom were age 62 and older). The email with the larger font saw a CTR nearly 15% higher than the alternative (3.23% compared to 2.83%).

If you are marketing to a target audience of seniors, or nearly seniors, make sure you use appropriate fonts and adjust size to improve readability. This will increase the effectiveness of your marketing and increase response rates. Here are a few tips for using segmentation and target marketing to increase your marketing results.



Segmentation is critical to effective marketing. Consider segmenting based on key donor demographics. Consider different marketing for people based on age, marital status, family characteristics, level of financial security, level of educational attainment and giving history.


Target your marketing. Not all planned gifts will work for all donors at every stage of life. Be sure your marketing contains offers and information appropriate for the recipients based on who they are and their stage in life.


Enhance your target marketing by using photos reflective of your audience. Senior donors, in particular, are more likely to respond when the marketing shows pictures of their "peers." Design that incorporates these principles can improve the appeal to different donor groups.


Use larger fonts for emails sent to older recipients. Emails sent to donors who are age 60 and older should use fonts with clear lines, such as Arial or Trebuchet, and a minimum size of 17 pixels for body text.



Contact Crescendo at 1-800-858-9154 for more strategies on segmentation and target marketing to reach and motivate your donor to make planned and major gifts.
About Kristen Schultz Jaarda, JD, LLM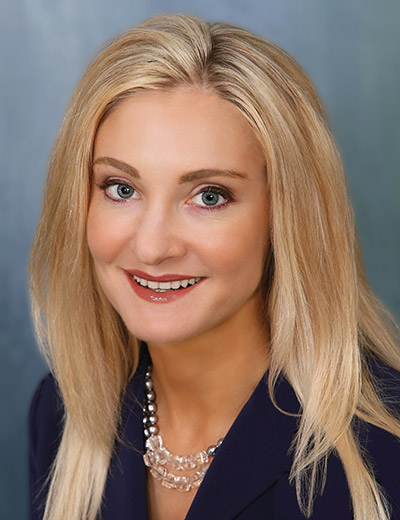 Kristen Schultz Jaarda is Executive Vice President of Crescendo Interactive, Inc. She specializes in charitable tax planning and online marketing for planned gifts. She is responsible for client education and leads Crescendo's marketing services and support team. She is a nationally recognized speaker, conducts seminars nationwide and is a principal faculty member of GiftCollege.
Kristen serves as a board member for the American Council on Gift Annuities (ACGA) and as a member of the ACGA Rates and State Regulations Committees, Editorial Advisory Board member for Planned Giving Today, Committee Member for the ABA Charitable Planning and Organization's Group, past Legislative Chair and a board member for the Partnership for Philanthropic Planning of Greater Los Angeles (PPP-LA), a member of the Ventura County Planned Giving Council and a committee member and volunteer for several California charities. She writes weekly for CrescendoTweet and her planned giving blog.
Previously, Kristen served as Counsel to the Assistant Secretary of Education in Washington, D.C. and was Oversight Counsel to the U.S. House Committee on the Judiciary. Prior to that, she worked in a public affairs law practice. Kristen graduated from UCLA School of Law where she was Law Review Editor. She completed her Tax LL.M. with honors at Loyola School of Law. Kristen is a member of the California State Bar, D.C. Bar and the Maryland State Bar.