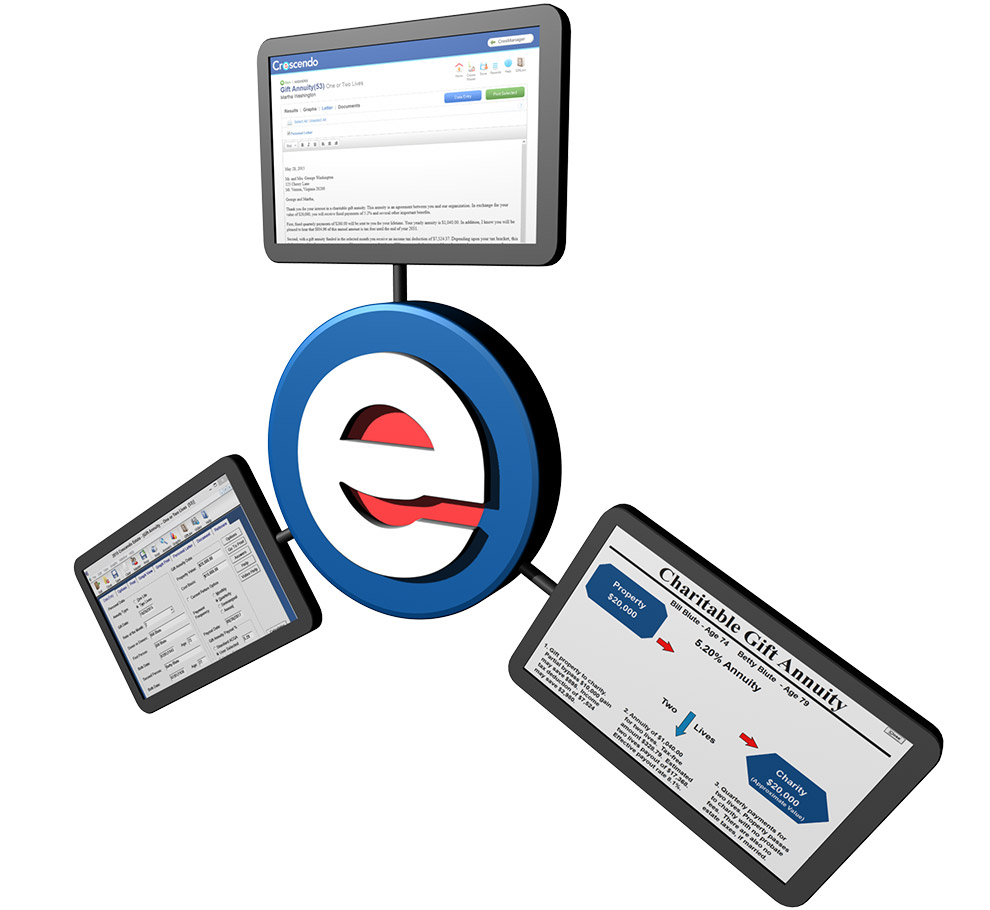 Crescendo Pro Plus Presents Suite
Crescendo's Pro Plus Presents product suite is our most popular software solution, all in one package. Get our donor-friendly proposals, PowerPoint presentations and personal illustrations together at a discounted price.
Price: $2,285
($1,490 software + $795 annual service, which includes technical/content support as well as semiannual tax and software updates.)
Crescendo Pro
Our Crescendo Pro software enables you to make effective and persuasive gift proposals. It includes donor-friendly illustrations and even email proposals. In addition, you can provide simple explanations for your donors. And for their advisors, there is the popular and more detailed "Explanation for the Professional Advisor."
Learn More
Crescendo Plus
Crescendo Plus features PowerPoint presentations that can be customized with your organization's branding for seminars and webinars. Materials cover topics such as charitable gift annuities, unitrusts, wills, IRAs, DAFs and much more.
Crescendo Presents
Crescendo Presents helps you create personalized presentations for donor meetings.
Free Trial Software Request
For a free demonstration of Crescendo Pro Plus Presents, please complete our trial request form or call us at 1-800-858-9154.