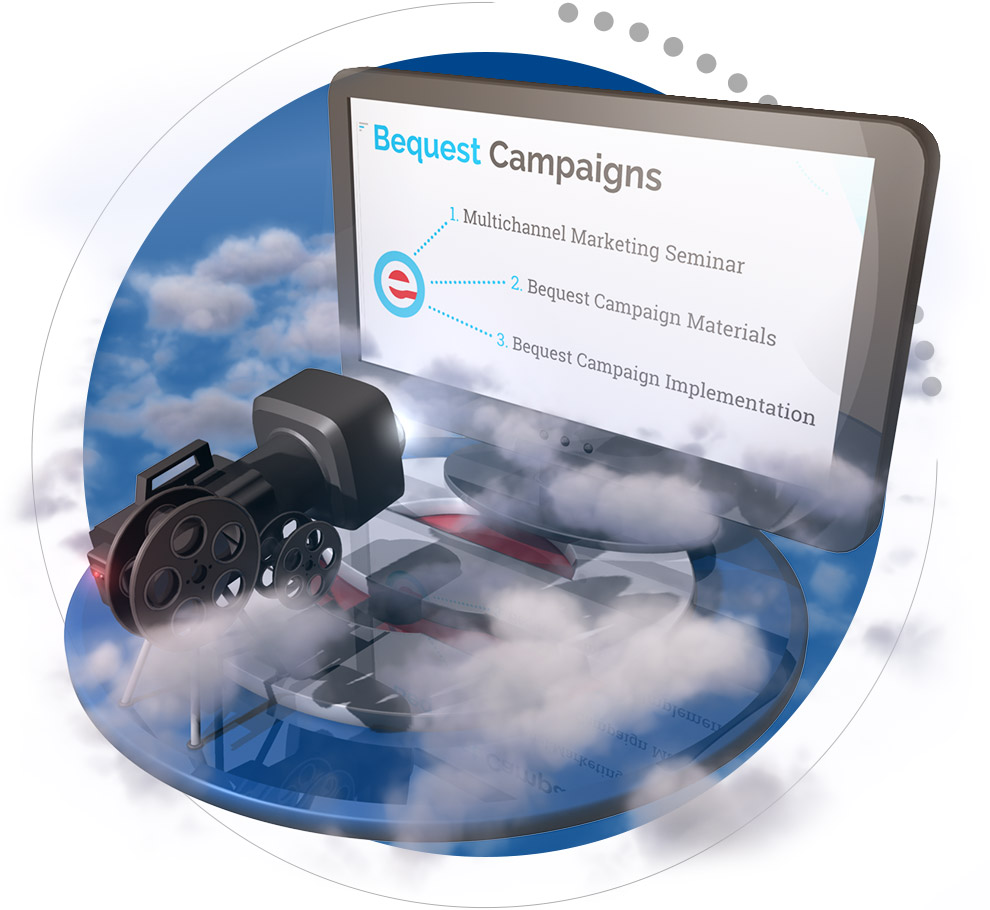 Bequest Marketing Education (CresBequest)
CresBequest is a four-week webinar series. This program will help you build and launch an effective bequest campaign to close more bequests and grow your legacy society.
You will learn how to create a bequest campaign that is time and cost efficient. You will receive personal attention from Crescendo's marketing experts. The program also includes the opportunity to interact with your peers from other charities to share valuable strategies on how to conduct a successful bequest campaign.
Space is limited. To learn more, contact Crystal at 1-800-858-9154 or send her a message.
| | | |
| --- | --- | --- |
| WEEK 1 (WEBINAR) | weeks 2, 3 & 4 (PERSONAL CALLS) | WEEK 4 (WEBINAR) |
| 3/14/2017 | To be scheduled | 4/4/2017 |
| 4/11/2017 | To be scheduled | 5/9/2017 |
| 5/16/2017 | To be scheduled | 6/13/2017 |
| 6/15/2017 | To be scheduled | 7/6/2017 |
| 7/18/2017 | To be scheduled | 8/15/2017 |
| 9/12/2017 | To be scheduled | 10/3/2017 |
| 10/10/2017 | To be scheduled | 10/31/2017 |
| 11/14/2017 | To be scheduled | 12/5/2017 |