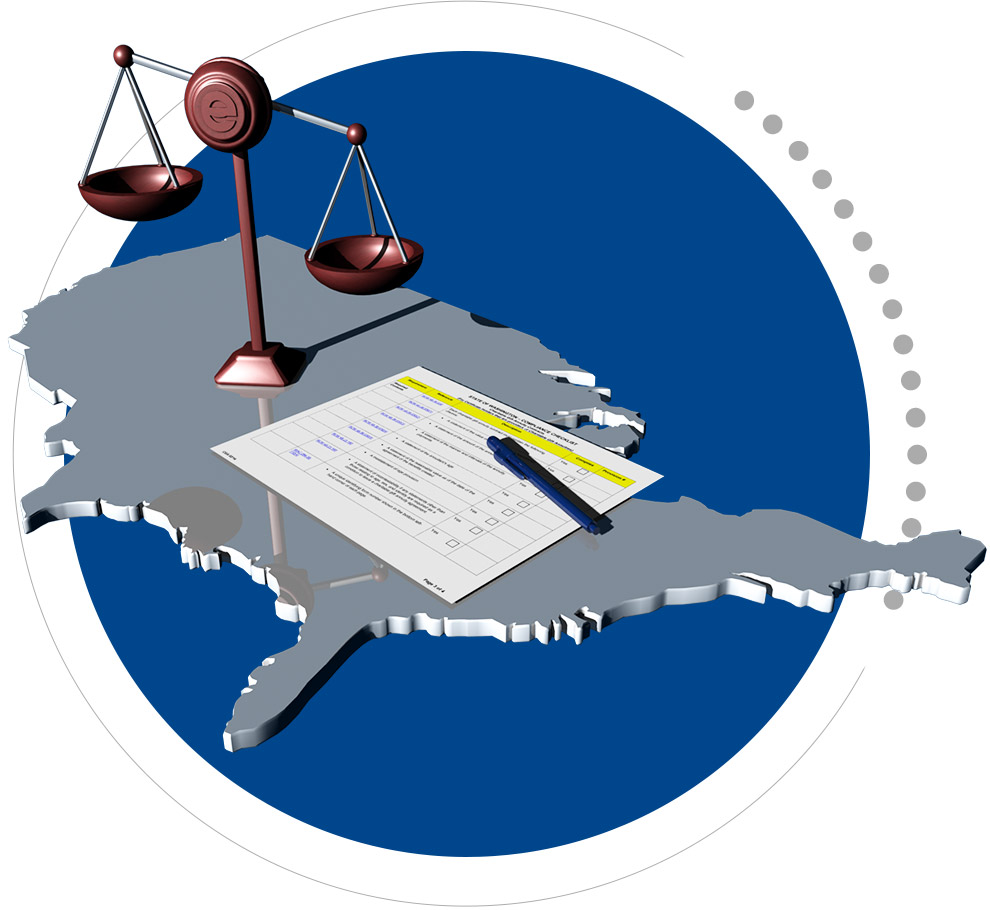 State Registration, Notification & Filing Fees
State registration can be a challenging process with the required submission of numerous documents and detailed financial data. Crescendo helps your organization compile and submit the appropriate registration and notification information as well as track the progress of your organization's status with each state.
Registration
State regulation of a charity's authority to issue charitable gift annuities varies by state. A number of states require charities to apply for a permit or license before issuing gift annuities in that state. The registration process can be a long, arduous and confusing process that includes providing a substantial amount of documents and detailed financial data. Some charities are issuing gift annuities in states without permission, while others are so frustrated with state compliance requirements that they have stopped issuing gift annuities altogether. You may wonder how charities manage to navigate the regulation process. Some charities do attempt to complete these applications, but most have help with this process.
Crescendo offers a time-efficient state registration service at a reasonable cost. Crescendo's staff attorneys will collect the appropriate information from your organization using a state-specific checklist, will make certain all state requirements are met and put it together in filing form. Materials are reviewed for accuracy and completion and then provided to you for final signatures. Crescendo will also submit the application to the state for approval and track your registration status until the permit or license is granted.
Crescendo's expert legal team is highly experienced with each state's requirements and has developed positive relationships with many of the state regulatory departments which ultimately review the applications for approval. State applications are completed sequentially according to your priorities. Pricing varies with the length of the application and the time required for completion. Crescendo's attorneys are available for ongoing support in the process.
Notification
Regulation of a charity's authority to issue charitable gift annuities varies greatly by state. A number of states require that organizations provide written notification to the appropriate state agency in order to issue charitable gift annuities. Typically, the notification must include certain certified statements by the charity's officers and must be submitted within a certain number of days. Some of them also require additional documents to be included with the notification letter.
Crescendo offers a notification service at a reasonable cost. Crescendo will prepare each of the customized notification letters for your use. Our letters have been approved by each corresponding state. For one flat $150 fee, you can comply with all notification states and begin issuing annuities once you have properly submitted the letters provided.
Registration & Annual Filing Fees
Registration states and a few others require annual filings. Typically, the filings will include a report on the charity's reserve levels, reserve investments, data on active annuity contracts and other operational information. A charity using Crescendo Admin software can easily calculate gift annuity reserve levels and create data reports. Crescendo helps you put reserve calculations and other requirements together for annual filings.
Crescendo's in-house legal team is available to provide assistance throughout the annual filing process. Support is available five days a week to all GiftAnnuities 1•2•3 users and Crescendo Admin software clients.
REGISTRATION FEES
ANNUAL FILING FEES
State
Crescendo
State
Crescendo
Alabama
$70 per agent
$350
$70
$150
Arkansas
$0
$350
$0
$150
California
$4,656
$550
$150
$150
Florida
$0

*

$350
$0

**

$150
Georgia (N)
$0
$0
$0
$150
Hawaii
$0
$350
$0
$150
Maryland
$0
$350
$0
$150
New Hampshire (N)
$0
$0
$0
$150
New Jersey
$100
$450
$0
$150
New York
$0
$550
$0
$150
North Dakota
$100
$350
$0
$150
Oklahoma (N)
$0
$0
$0
$150
Puerto Rico
$0
$350
$0
$150
Tennessee
$675
$450
$100
$150
Washington
$25
$550
$25
$150
(N) = Notification state rather than a registration state
* Potential $10-$400 solicitation fee
** Potential $70 solicitation fee
Notification States:
Crescendo charges one flat fee of $150 to provide state-approved and customized notification letters for the following states:
Alaska
Connecticut
Georgia

*

Idaho
Iowa
Mississippi
Missouri
Nevada
New Hampshire

*

New Mexico
North Carolina
Oklahoma

*

Texas
West Virginia
* Georgia, Oklahoma and New Hampshire also require annual filings each year thereafter.