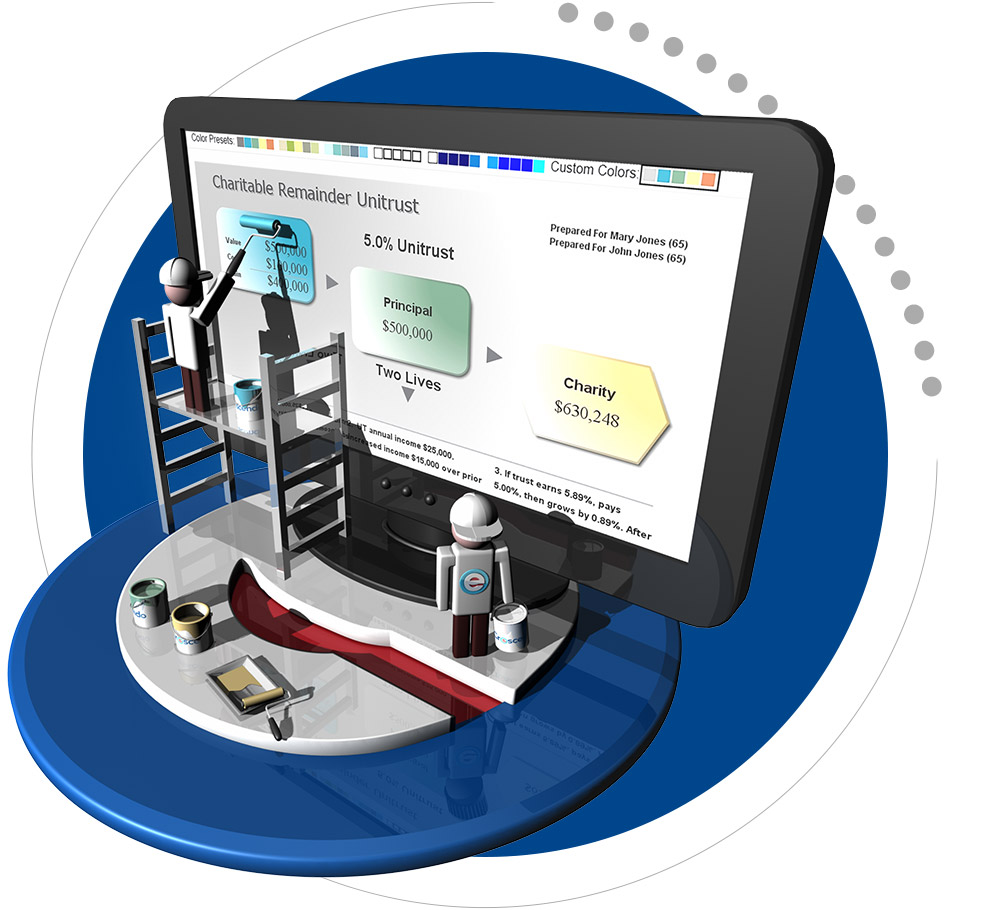 Proposal Software Overview
Spend your time doing more of what you love - connecting with donors. You can easily master Crescendo's powerful tools to get results and reach your fundraising goals.
Our cloud software offers a variety of gift proposals targeted at specific donors. Crescendo offers three different service levels of donor proposal software: CresPro (the comprehensive software), CresEstate (mid-level software) and CresLite (the basic software). These software products are cloud-based.
Your annual service contract includes regular tax updates, the GiftLaw Pro charitable tax reference and attorney phone support five days a week.
Donor Proposal Software
Compare Donor Proposal Software