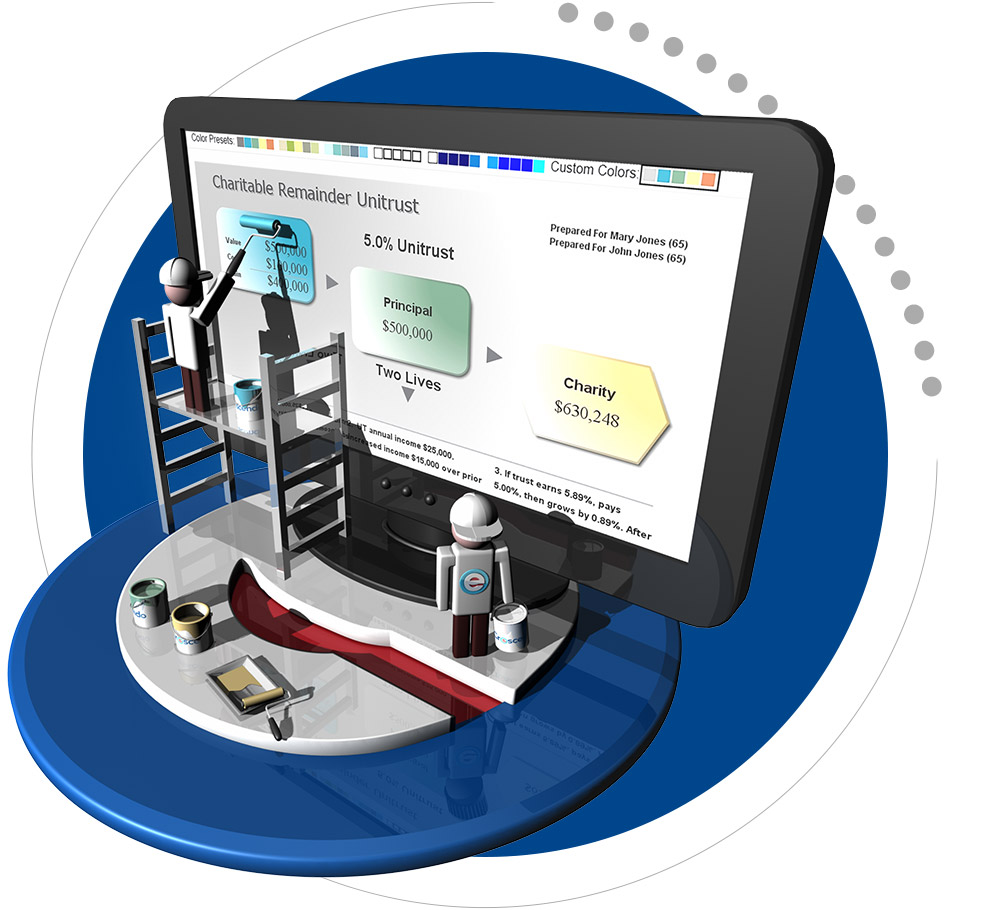 Basic Gift Plans (CresLite)
Get more out of your gift planning software at a price that fits your budget. CresLite cloud software enables you to produce basic gift plans that include personalized illustrations, detailed technical explanations, gift documents and the GiftLaw Pro charitable tax reference service.
CresLite features a carefully selected set of 10 of the most widely used gift models from Crescendo's planned gifts software system.
Price: $150
(Annual service includes legal support as well as regular tax and software updates.)
Gift Plans
Please visit our donor proposal software comparison page for the list of gift plans available in CresLite and our other software.
GiftLaw Pro
CresLite includes the GiftLaw Pro charitable tax reference service. Available online, it features thousands of pages of information on gift planning strategies and assets. It includes links to relevant Internal Revenue code sections, regulations, rulings, cases and more.
Software Screen Shots
Free Trial Software Request
For a free demonstration of CresLite, please complete our trial request form or call us at 1-800-858-9154.