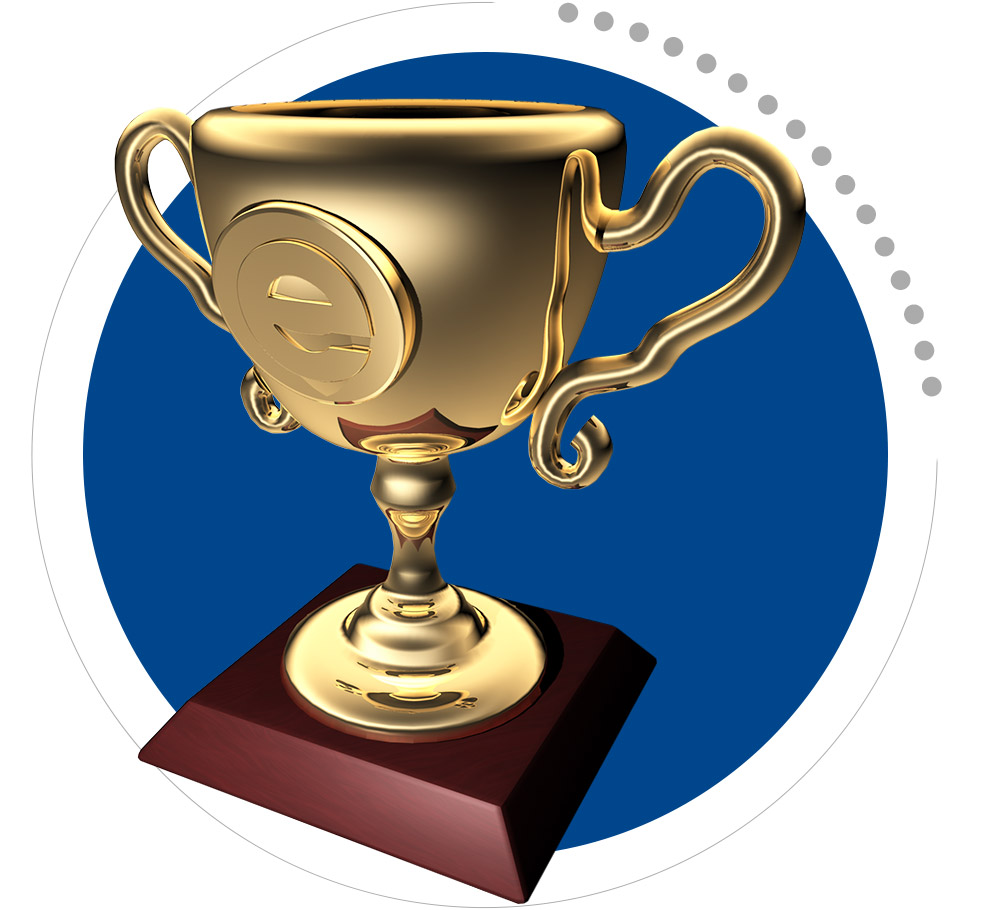 Clients
As the nation's largest planned giving vendor with 30+ years of experience, Crescendo Interactive is proud to provide its marketing and educational services to a wide variety of organizations in different fields:
Hospitals and healthcare organizations
Schools, colleges and universities
Faith based organizations
Humanitarian and social service organizations
Arts and cultural organizations
Community foundations
Environmental and animal organizations
International organizations and more
Success Stories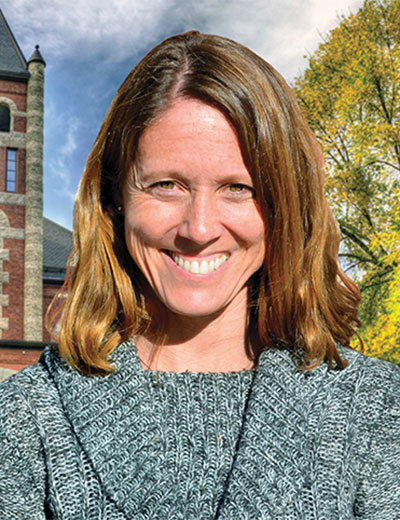 University of New Hampshire
"The University of New Hampshire Foundation's Office of Gift Planning uses all that Crescendo has to offer. We've had tremendous success with the donor and advisor enewsletters. The integrated emarketing and print marketing have helped us send a cohesive message to our donors. We've also found Crescendo's client services team to go above and beyond, and their support has been critical to the success and implementation of all of their products."
Theresa was named Crescendo's 2016 Emarketer of the Year, and since implementing Crescendo's GiftLegacy tools and services beginning in 2014, has raised over $52 million in planned gifts.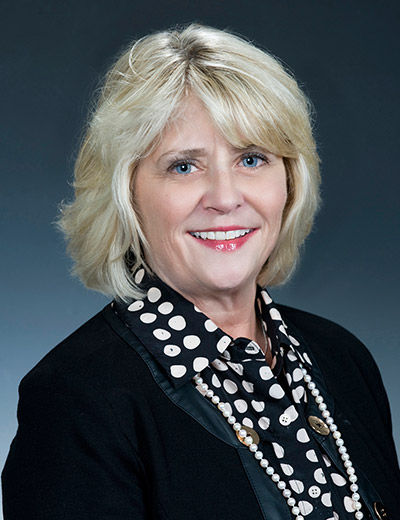 Hoag Hospital Foundation
"Hoag Hospital Foundation uses Crescendo's enewsletters (donor and advisor), brochures, print newsletter, website, software, marketing materials and plans, wills guide, bequest literature - basically all Crescendo has to offer.
We are extremely happy with Crescendo's products and customer service. In three years, HHF raised more than $55 million in planned gifts."
Julie was named Crescendo's 2015 Emarketer of the Year. Over the past three years, HHF has raised over $55 million in planned gifts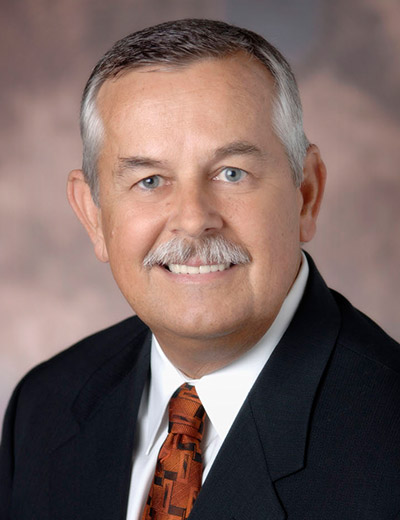 Florida Hospital Foundation
"I was introduced to Crescendo 23 years ago. I was new to the planned giving fundraising world. Crescendo PowerPoint presentations offered me the support I needed to bring clear education of the value of estate planning to my prospective donors. The Crescendo modeling software allowed me to better understand the concept and advantages of a CRUT and resulted in closing my first Unitrust gift.
I have given planned giving leadership in four different organizations over the last 25 years and have brought Crescendo to each organization with great success and many millions of dollars raised. I can compare my 23 year relationship with Crescendo with my 46 years of marriage. When you close the right partner in the beginning you are assured a long lasting and rewarding relationship."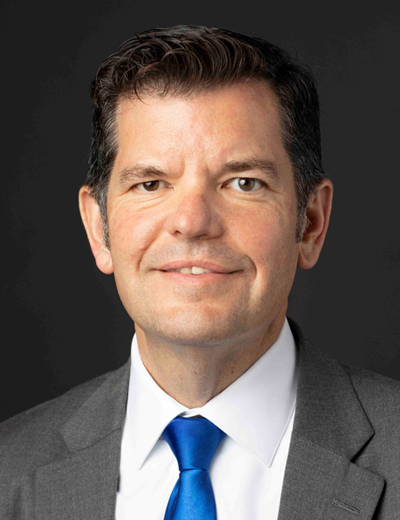 Chapman University
"When marketing the idea of legacy giving, it's essential to have multiple ways to connect with prospective donors and share the information needed to advance the conversation. As a one-person planned giving office with just $40,000 for annual operating expenses, Crescendo's GiftLegacy marketing package empowered me with great resources: GiftLegacy website and enewsletter, social media posts, ebrochures, presentations, educational webinars, desktop printing, Provide & Protect book, wills guide and more!
In 2013, Chapman University secured more than $100 million in planned gifts for the future of our mission. While strategic face-to-face visits are essential to this kind of success, Crescendo helps open the doors to these conversations. Based upon that success, I was able to add a development coordinator to my office in 2014."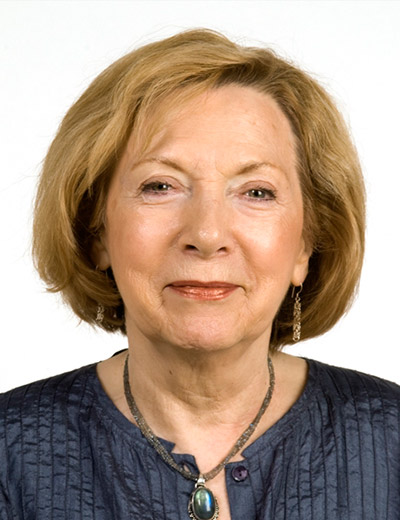 University of Texas Health Science Center Houston
"The University of Texas Health Science Center at Houston (UTHealth) has subscribed to the GiftLegacy Pro System for our planned giving marketing since 2008. This total program replicates my efforts and brings significant results.
In FY '14 the UTHealth Gift Planning program continued to achieve impressive results. In the five years since it was established, the program has secured more than $20 million in gifts for UTHealth - quite an achievement considering that 6 years ago, there were zero planned gifts.
GiftLegacy is a wonderful system that made it possible for our new start-up program to be successful. Without it, I truly do not think that we could have had such success. As a one person shop, in a large medical university center, I have been able to bring awareness of the many gift options and their value to our faculty, administrators, volunteers and professionals in the gift planning area. With GiftLaw, we are bringing a professional and scholarly knowledge to Houston's gift planning professionals."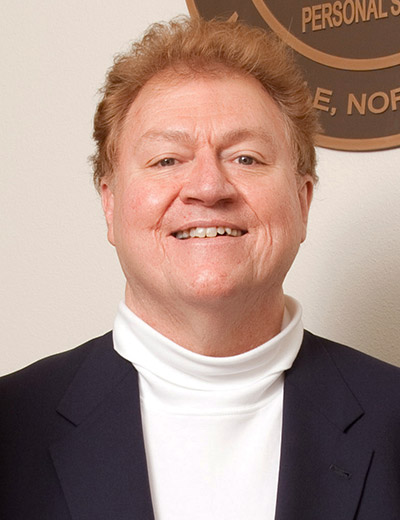 Mayville State University Foundation
"Several of the Mayville State University friends that have appeared on Crescendo's powerful GiftLegacy analytics "Top Prospects" list have made gifts in the last year.
A married couple with no children recently committed to creating a multi-million dollar charitable remainder trust. This couple looked at information on Mayville's planned giving website and then solidified their decision. Another donor who was clearly reviewing charitable gift annuity information on Mayville's GiftLegacy website last year created a $100,000 gift annuity with Mayville. The donors above are regular readers of Mayville's planned giving enewsletter.
Thanks to GiftLegacy's multichannel marketing and for partnering with Mayville State University for planned giving success!"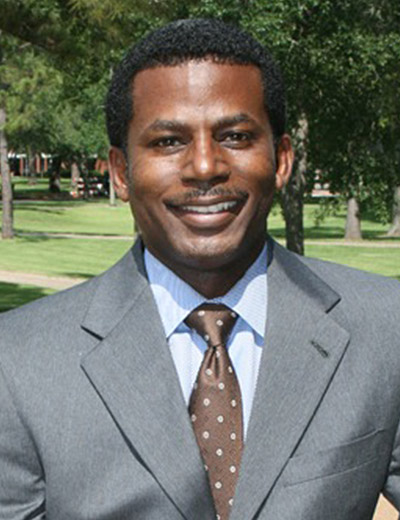 Prairie View A&M University
"Prairie View A&M University launched the GiftLegacy System in August 2012. Our goal was to educate the alumni on the "how, what and why" of estate planning and giving.
Prairie View's branded planned giving website, enewsletters and wills guide provides a presence and introduces another giving option. Traffic to our website and information requests increased last year. Results included $800,000 in irrevocable estate gifts initiated through the website. This reflects a 40% increase compared to the prior year."
Purdue University
"Our success is directly tied to Crescendo's tremendous client service.
Thank you again for all the support these past two years."
Under Kathleen's leadership, Purdue's Office of Planned Giving raised $146.5 million in Planned Gifts over the past two years.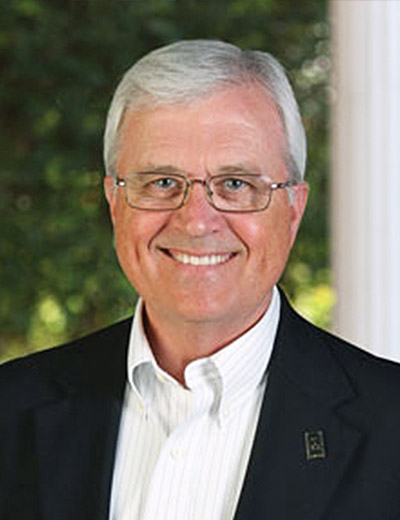 Baylor University
"GiftLegacy has become an integral part of Baylor University's Gift Planning marketing program since we began our relationship with Crescendo Interactive in 2009. Baylor University and the Office of Gift Planning appreciate the tools and services provided by Crescendo.
In the past two fiscal years we have documented 59 new planned gifts for approximately $18.7 million and have realized 61 estate distributions of $20.4 million."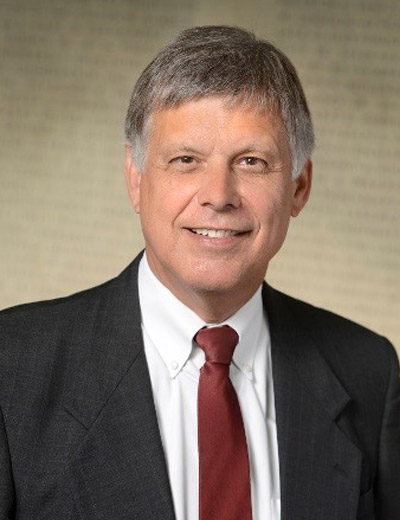 Texas A&M Foundation
"Last fiscal year $131.5 million in planned gifts were discovered and documented. Over one billion dollars in planned gifts have been discovered and documented in the past 17 years. The commitment of Aggies to their school continues to impress me. Many of these givers have been inspired by the planned gifting marketing they have received from us over the years. That marketing is based on and derived from the Crescendo donor-friendly marketing and emarketing philosophy and materials. We give Crescendo much credit for the success we have enjoyed."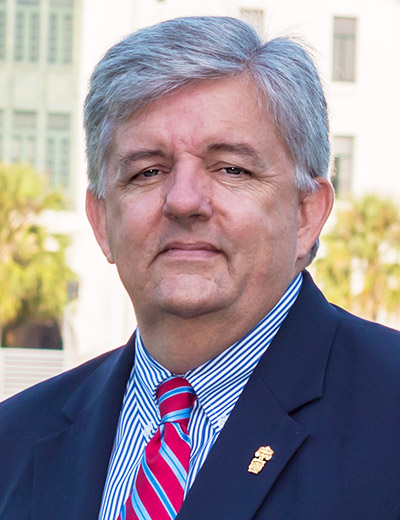 The Citadel Foundation
"Since we have expanded the use of the Crescendo services and moved our website to GiftLegacy, we have seen a marked increase in planned giving activity here at The Citadel Foundation.
I started exploring the Crescendo services in more detail while I was the interim Planned Giving Director in 2008 - 2009. I realized at that time that we were not making use of all their services to the extent that we could. Since the beginning of 2010, we have begun using them more and more.
We switched to the new GiftLegacy website in January. Here are some numbers: From 2008 to 2009, we had a 49% increase in dollar amount of planned gifts. From 2009 to 2010, we had a 136% increase in the number of planned gifts. Since the beginning of 2008, we have recorded $33,994,000 in planned gifts, most from a living alumni base of only 27,000."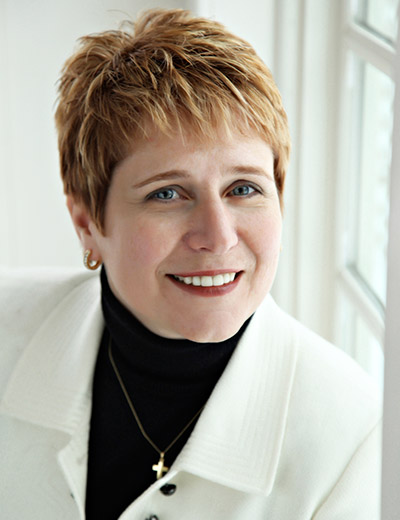 Gift Planning Services, LLC
"Crescendo Interactive offers a complete planned giving system through GiftLegacy! It has given us the confidence and the competence in charitable gift planning for working with our donors, and it acts as an incredible silent salesman.
We have closed over $100 million in current and deferred gifts in the past two years! Many of our donors visit our GiftLegacy website and play with the charitable giving calculators. The calculators allow our donors to see how a gift will look in their estate plan. A picture is worth a thousand words, and Crescendo's flowcharts allow people to picture themselves as major donors. These flowcharts have been the starting point for many donors who wanted to turn their ordinary estate into an extraordinary legacy."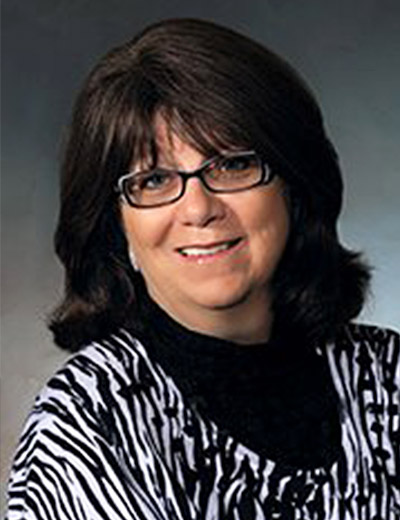 McIntire School of Commerce Foundation
"Our business graduates love the ease of using GiftLegacy to run their own calculations, read stories of fellow alumni, use eLiterature, and keep up with current financial and tax information.
Our GiftLaw website has over 2,000 views each week as donors and their advisors find it so easy to view GiftLaw Pro and obtain comprehensive tax information with just a few clicks. These powerful tools have generated millions of dollars in gifts to the McIntire School. The Crescendo conferences and GiftCollege provide recognized certification and life-long learning experiences enhancing one's ability to stay abreast of changes in our exciting field of gift planning.
Crescendo offers a complete package, more than we can use, that gives me the sense of adding a team of estate attorneys and an experienced back office to our team. What a bargain!"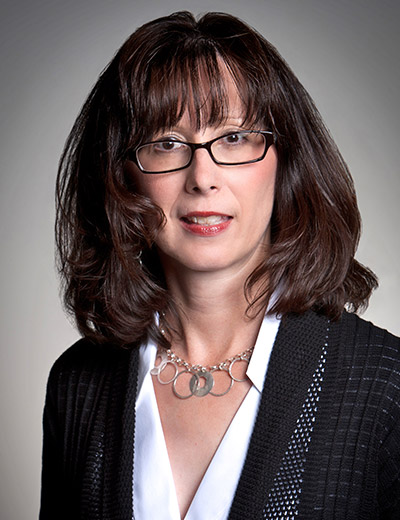 Oakland University
"I would like to share with you how much easier my life as a planned giving director is because we are very actively using so much of what Crescendo offers.
After my first Practical Planned Giving Conference, I came back to the office as a brand-new PG director knowing that I had the resources to be successful. This gave me a great comfort level. I still needed to implement things, though. The good news is that everyone, including Charles, was there to support me throughout. From setting up a fantastic and professional looking website rich with content, to walking me through the various choices for literature, to answering questions on using the software, you have all been there for me.
Thanks to everyone at Crescendo for helping us ramp up to what will soon be a very robust planned giving office. We have donors "coming out of the woodwork". What a great problem to have!"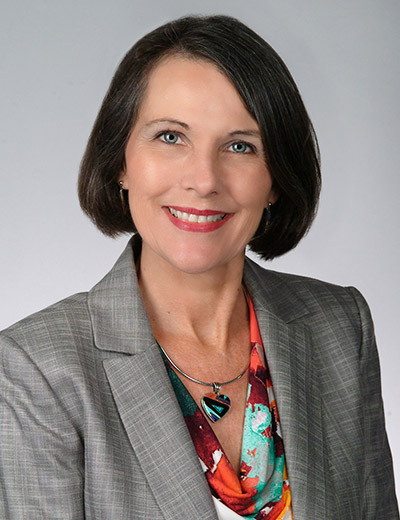 Medical University of South Carolina
"Since purchasing GiftLegacy four years ago, planned gifts to MUSC have reached record breaking levels. Last year we brought in $25 million in gifts!
We attribute our substantial increase in planned gifts to our consistent branding and eMarketing - with everything, including the print marketing, driving donors back to the planned giving website. Our doctors, researchers, alumni, faculty and friends appreciate the easy to understand gift calculations and flowcharts.
Crescendo's customer service gives me peace of mind, knowing that they are available to answer any planned giving questions I may have, all in one place."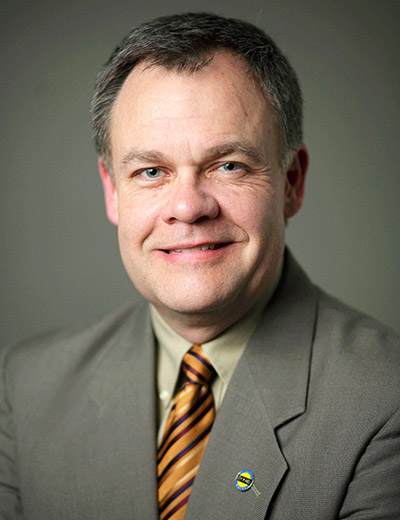 Children's Organ Transplant Association
"Shortly after we switched over to GiftLegacy 3.0, we received a number of inquiries from our supporters about IRA rollovers. Since then, two donors have executed a transfer and another has discussed doing it later this year.
Having the option on our website allowed supporters to make larger gifts and reduce their taxable income - a win/win for everyone involved! One supporter told us they did the same for other charities, and thanked us for informing them it was possible.."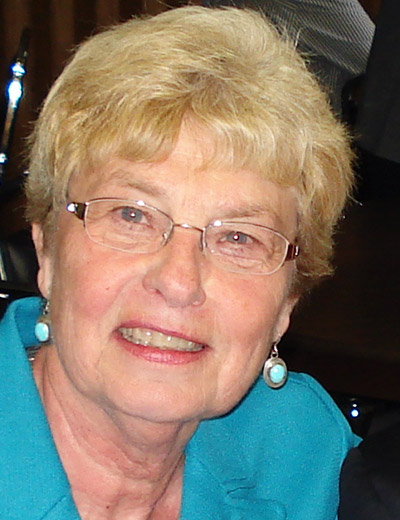 LWML Gift Planning Services
"A number of people I've worked with have commented about the excellent material in our gift planning website and wonder how I find the time to write so well and so much. Of course, I tell them about the great Crescendo staff that does all the work for me. Thanks, Crescendo! You've made such a difference! I love all the print material that can be customized to LWML.
Aside from imparting a boatload of great information to lots of people, you're also making me look good!"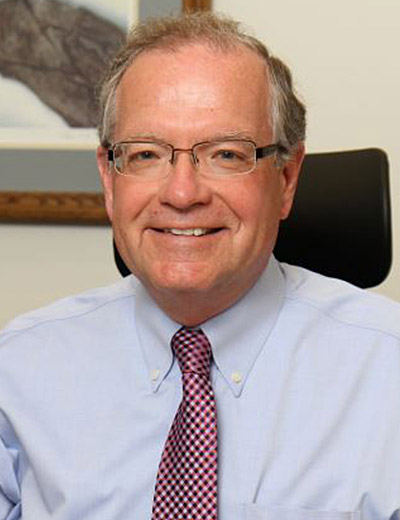 Chautauqua Region Community Foundation
"Having just instituted a brand new charitable gift annuity program at Chautauqua, I can firmly say that the Crescendo services have made a considerable impact on our early success.
With the launch of our GiftLegacy website last fall and the use of illustrations provided through the Crescendo Pro software, we are not lacking in marketing or administrative ammunition for our new program. This has been proven to us by the fact that we are currently in the process of closing two new charitable gift annuity contracts, totaling over a half million dollars. It's no coincidence that these contracts have come at the same time we began publicly promoting our new website and software. Additionally, we have seen our GiftLegacy website hits increase in each month since its launch.
We haven't even scratched the surface as to what Crescendo can offer, and we are already seeing measurable success!"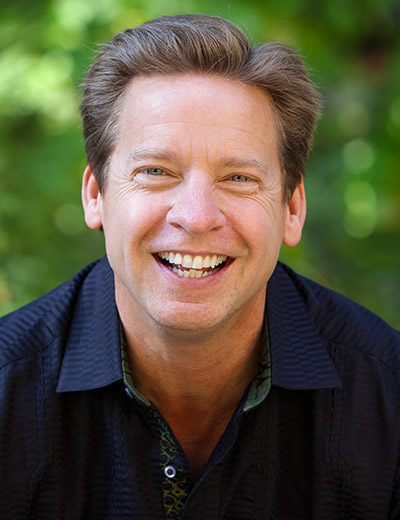 Mount Hermon Association Inc.
"Mount Hermon Association, Inc. recently completed two significant gift-annuities. The largest was $500,000. Crescendo's emarketing tools not only allowed us to provide illustrations, but also assisted us in answering the donor's specific questions.
Thanks Crescendo!"