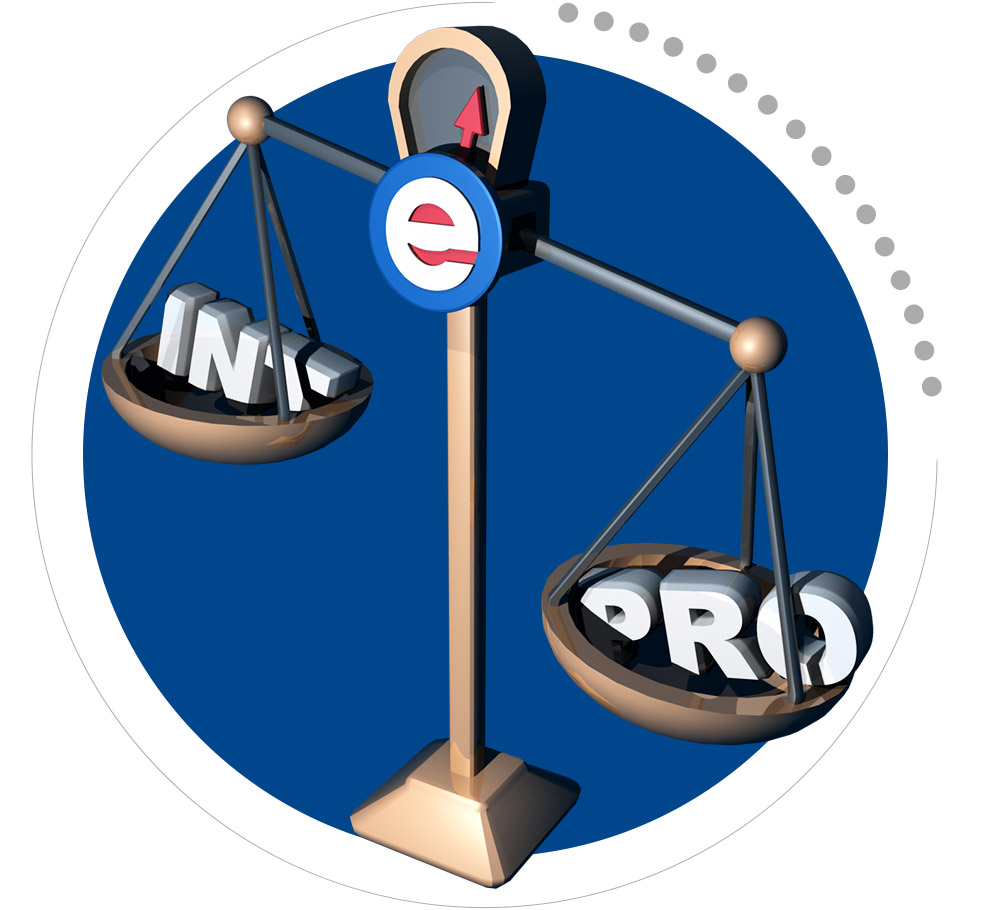 Service Plans & Pricing
We offer different service plans to fit your budget and accommodate your planned giving needs. The comprehensive table below shows available options for our two service plans: GiftLegacy Pro and GiftLegacy Intermediate.
Everything Crescendo Interactive provides is created and managed by our experienced marketing, legal and IT teams. Please contact us for any questions regarding the plans below.

Download Printable PDF
GiftLegacy Planned Giving Website With Customized Branding Includes:
Pro
Int

ermediate

WEEKLY UPDATED CONTENT FOR DONORS - New content to encourage donors to revisit your website
X
X
DONOR STORIES - Motivating gift examples and stories from representative donors
X
X
ONLINE WILLS PLANNER - Free online, secure wills planning accounts for donors and attorneys
X
CUSTOM PAGES - Up to eight custom pages (Legacy Society, Endowment Opportunities, etc.)
X
ABOUT ESTATE PLANNING - Videos about wills, bequests, trusts, beneficiary designations and more
X
X
DONOR PROPOSALS - Personalized donor proposals showing the benefits of popular gift plans
X
X
GIFT OPTIONS - An exploration for donors of various planned gifts and the assets that make great gifts
X
X
VIDEOS - Informative videos on how and what to give throughout the website
X
X
MISSION VIDEO - Custom videos featuring images and footage of your mission in action
X
NEWS - Custom web page to keep readers up to date on your organization's news and events
X
WEEKLY UPDATED CONTENT FOR ADVISORS - Relevant IRS regulations, tax cases and revenue rulings
X
GIFTLAW PRO FOR ADVISORS - Thousands of pages of charitable tax reference materials
X
GIFTLAW DEDUCTION CALCULATOR FOR ADVISORS - Easy-to-use, quick charitable deductions online
X
CUSTOM URL - Short URL to help your donors easily access your website
X
X
MOBILE WEBSITES - Custom designed sites for mobile devices
X
X
DYNAMIC WEBSITE WIDGETS - Streamline donor giving with dynamic website widgets for donor advised funds (DAFs), IRA rollover gifts and beneficiary designation gifts
X
Enewsletters for Donors (PRO and INT) and Advisors (PRO only). You choose frequency:
PRO
INT

ERMEDIATE

BRANDING - Ability to customize enewsletters with your organization's news, events and promotions
X
X
NEW CONTENT - Tax, finance, lifestyle and personal planning articles updated weekly
X
X
EBLASTS WITH EDITOR - Ability to send unlimited email messages promoting events or gift opportunities
X
EMAIL MANAGEMENT - Ability to create and send emails to multiple segmented lists
X
X
CresManager System
PRO
INT

ERMEDIATE

WEBSITE PAGE EDITOR - Ability to edit text on specific pages of your website
X
X
ELITERATURE PREFERENCES - Ability to customize and upload marketing pieces
X
X
ONLINE WILLS PLANNER MANAGER - Wills planner access and management tools
X
BEQUEST SUPPORT - Marketing strategies and support for bequest campaigns
X
X
MY PLAN - Tools to assist you in developing a marketing plan
X
X
CRESPRINT - Online print marketing software - create, print and mail fully customized literature
X
SOFTWARE - GiftLegacy Pro includes two seat licenses for CresPro software and Intermediate includes two seat licenses for CresLite software (additional licenses extra)
X
X
CRESSURVEY - Tool to gather information and encourage donors to make and report gifts
X
CRESLEADER - Dashboard to manage your user accounts
X
X
GIFT ANNUITY MARKETER - Create persuasive two-page color proposals that show your donors the benefits of a charitable gift annuity. Send to two or 10,000 donors and close repeat gift annuities
X
GIFTCOLLEGE - Online planned giving education program with over 100 videos
X
X
BOARD OF DIRECTORS TRAINING - Video courses to educate your board about planned gifts
X
X
GIFTLAW NEWS - Quarterly video series for professional advisory council meetings
X
SOCIAL MEDIA PLATFORM - Social media tools that integrate with your website
X
X
STATISTICS AND ANALYTICS - Comprehensive overview of your website activity with donor tracking
X
X
GIFTCHARITY - Branded web pages for affiliate organizations ($250 per GiftCharity)
X
Royalty-Free Marketing materials
PRO
INT

ERMEDIATE

ESTATE PLANNING GUIDE - Custom-branded workbook designed to assist donors in creating their estate plan
X
X
NEWSLETTERS - New quarterly designs and content
X
X
BROCHURES - Hundreds of tri-folds created for desktop and commercial printing
X
X
GIFT BRIEFS - 8 1/2" x 11" flyers on all gift options. Auto branded and customizable
X
X
ADVERTISEMENTS - Standard full page, half and quarter page ads focused on a variety of gift options
X
X
POSTCARDS - Postcards and extended postcards with or without a business reply card
X
X
INSERTS - Designed to fit in a standard business envelope to accompany gift acknowledgments, 1099s, etc.
X
X
DESKTOP PRINTING - Marketing pieces auto branded and ready to print from your desktop printer
X
X
Miscellaneous
PRO
INT

ERMEDIATE

Landing Pages - Custom pages to track analytics for campaigns and promotions
X
Marketing, Technical and Advisor Support
X
X
Ongoing Marketing Seminars and Webinars
X
X
CresCoaching - Personalized coaching to develop and launch your marketing plan
X
X
PRICE (ANNUAL SERVICE)

*

$5,500
$3,500
Custom Graphic Design, Print and Distribution Services Available - Please request a proposal
* Prices effective January 1, 2023