How to Combat Donor Loss
The Chronicle of Philanthropy recently featured an article on the problem of charities losing donors. There are many reasons why donors leave or stop giving including economic, demographic, personal, financial and tax reasons. Many in the fundraising community are waiting to see how the new tax law will impact giving this year. Whether your focus is major, planned, annual fund or campaign gifts, keeping your donors is likely on the forefront of your mind.

The Chronicle article focused on the importance of donor acquisition and retention programs and highlighted a few ideas. There are traditional ways to retain donors including regular contact made through cards and letters, thank you notes after gifts have been made, invitations to events and volunteer opportunities. Social media offers new ways to stay connected with your donors.

While all of these strategies are important, one of the best ways to combat donor loss is with analytics. Charities that have access to and effectively use powerful analytics know where to direct their focus. They are better able to reach, steward and retain their best donors. Analytics allow them to use their time more efficiently to schedule donor visits and follow up in the leads that will result in big gifts.

Crescendo recognized this when we developed our GiftLegacy analytics. We provide our marketing clients with the actual names of their "top prospects" based on a users' interests and complete online experience. Clients who use this service tell us that when a donor comes onto their top prospect list, they can then match the name with their database record and build out a complete profile. Sometimes prospects already on a fundraiser's radar are the web users with significant online engagement, but there are many more new prospects that can be discovered.

To learn more about how to reach and retain your donors with GiftLegacy analytics, contact Crescendo at 1-800-858-9154 and ask to speak with a marketing specialist.
About Kristen Schultz Jaarda, JD, LLM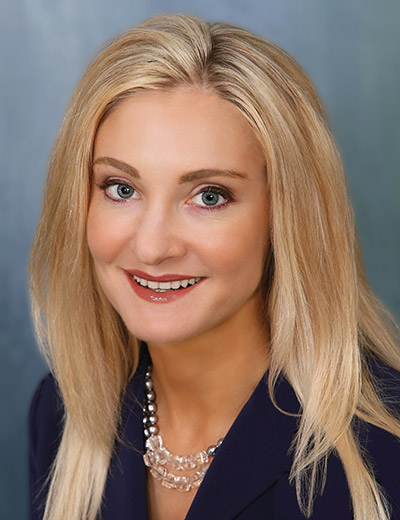 Kristen Schultz Jaarda is Executive Vice President of Crescendo Interactive, Inc. She specializes in charitable tax planning and online marketing for planned gifts. She is responsible for client education and leads Crescendo's marketing services and support team. She is a nationally recognized speaker, conducts seminars nationwide and is a principal faculty member of GiftCollege.
Kristen serves as a board member for the American Council on Gift Annuities (ACGA) and as a member of the ACGA Rates and State Regulations Committees, Editorial Advisory Board member for Planned Giving Today, Committee Member for the ABA Charitable Planning and Organization's Group, past Legislative Chair and a board member for the Partnership for Philanthropic Planning of Greater Los Angeles (PPP-LA), a member of the Ventura County Planned Giving Council and a committee member and volunteer for several California charities. She writes weekly for CrescendoTweet and her planned giving blog.
Previously, Kristen served as Counsel to the Assistant Secretary of Education in Washington, D.C. and was Oversight Counsel to the U.S. House Committee on the Judiciary. Prior to that, she worked in a public affairs law practice. Kristen graduated from UCLA School of Law where she was Law Review Editor. She completed her Tax LL.M. with honors at Loyola School of Law. Kristen is a member of the California State Bar, D.C. Bar and the Maryland State Bar.