Good News for Charitable Bequests!
With the release of Giving USA 2018, there is good news for bequests. Giving by bequest is estimated to have increased by 2.3% over the past year, with bequests representing 9% of total contributions. Overall, giving from individuals, bequests, foundations and corporations to U.S. charities surged to an estimated $410.02 billion, an increase of 5.2%.

For those of us dedicated to raising planned gifts, the report highlighted the importance of planned giving as a way to "assure the future for many charities." It noted that an increased share of nonprofits reported that they received planned gifts last year (84% in 2017, compared with 69% in 2016).

The report also acknowledged that competition for planned giving dollars is increasing with more than nine out of ten organizations reporting that they are actively pursuing planned gifts. More than nine out of ten organizations report that they are actively pursuing planned gifts.

What is the takeaway here? Bequests (and other planned gifts) are important to the long-term sustainability of a charity. Because competition for planned gifts is increasing, marketing matters. If you are looking for a way to increase bequests to your organization, Crescendo can help you reach your goal with our fully integrated bequest marketing system. Contact us today at 1-800-858-9154 to learn more.
About Kristen Schultz Jaarda, JD, LLM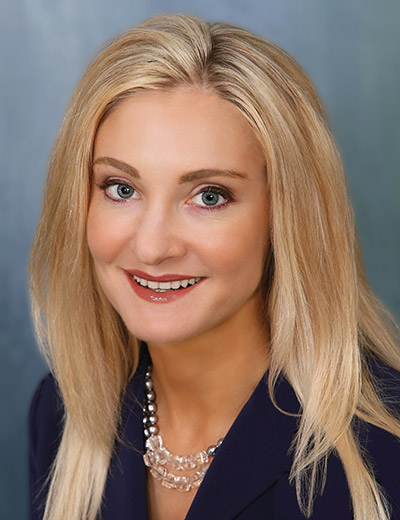 Kristen Schultz Jaarda is Executive Vice President of Crescendo Interactive, Inc. She specializes in charitable tax planning and online marketing for planned gifts. She is responsible for client education and leads Crescendo's marketing services and support team. She is a nationally recognized speaker, conducts seminars nationwide and is a principal faculty member of GiftCollege.
Kristen serves as a board member for the American Council on Gift Annuities (ACGA) and as a member of the ACGA Rates and State Regulations Committees, Editorial Advisory Board member for Planned Giving Today, Committee Member for the ABA Charitable Planning and Organization's Group, past Legislative Chair and a board member for the Partnership for Philanthropic Planning of Greater Los Angeles (PPP-LA), a member of the Ventura County Planned Giving Council and a committee member and volunteer for several California charities. She writes weekly for CrescendoTweet and her planned giving blog.
Previously, Kristen served as Counsel to the Assistant Secretary of Education in Washington, D.C. and was Oversight Counsel to the U.S. House Committee on the Judiciary. Prior to that, she worked in a public affairs law practice. Kristen graduated from UCLA School of Law where she was Law Review Editor. She completed her Tax LL.M. with honors at Loyola School of Law. Kristen is a member of the California State Bar, D.C. Bar and the Maryland State Bar.