Wrapping Up the Year with an End of Year Gifts Campaign
The new year is quickly approaching and what better way to wrap up your marketing efforts for 2021 than by starting an end of year gifts campaign. By using your website, social media, email and print materials, you can start planning early to maximize your available resources. Here are some tips on pre-planning steps and implementing a plan for your end of year gifts campaign.

As a first step, if you completed an end of year gifts campaign last year, review those results. Did you receive responses? Did the outcome meet your expectations or goals? What was successful and what was not? Answering these questions may help guide you in deciding the marketing approach you want to take this year.

Next, you will want to set ambitious but attainable goals for your campaign to help you stay on track and meet deadlines. Your goals should be related to your organization's mission and target a specific area of performance that you can measure. Here are some important items you will want to consider when setting your goals:

• Budget – What resources are you able to use with consideration to your budget? Are you able to invest in print materials or social media advertisements?

• Teamwork – Will you have any assistance from your colleagues or are you running the campaign on your own? If you are working together with a team, discuss the responsibilities of each person.

• Time – How much time are you able to allocate each week to the campaign?

You will want to decide on a theme for your campaign and reinforce it through multiple communication channels such as your website, email, print materials and social media. Each piece of the campaign should will include a clear call to action. Some sample themes may include: providing tax saving tips or focusing on specific gift types such as IRA charitable rollover gifts, donor advised funds, gifts of appreciated assets or charitable gift annuities.

Adding this content to your website as a resource to your supporters or including a motivational donor story is a great starting point to use your email and social media to drive traffic to these pages. If you plan on using print materials, start by integrating planned giving into any publications you are currently sending to your donors. For example, you could feature end of year giving in your organization's magazine or newsletter. Using social media, you can offer a free end of year giving brochure as a thank you to your donors. Another option is after sending out an end of year gifts postcard, you can create an image of it and include it in a social media post.

When compiling your list of recipients, it is important to consider segmenting your marketing. Based on your segmentation, write content that is personalized towards that audience. For example, the holiday season is a great time to reach out to lapsed donors with special messaging or connect based on your donor's preferred communication channel.

Finally, make sure that you set some time aside for follow up. Connect and engage with those that have responded to your social media posts, emails or mailings. Send thank you letters to those that have donated. Lastly, review your campaign's performance and take notes on anything that would be helpful in strategizing for next year.

We would like to hear from you about your end of year gifts campaigns. Please share your comments and tips below. Feel free to reach out to us if you have any questions at 800-858-9154.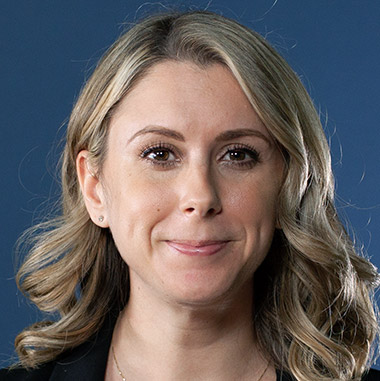 By Kiley Hechler
Legacy Campaign Specialist, Crescendo Interactive, Inc.