Waiting for Your Planned Giving Website to Launch?
When your planned giving website is ready to launch and you have access to all your outreach tools such as planned giving enewsletters, email blasts, surveys and more, hopefully you have a marketing plan in place. A plan allows you to set attainable goals and develop a schedule for planned giving campaigns. However, nonprofits have been asking a similar question, "My planned giving website is about to go live. What should I be doing right now and how can I drive traffic to my website?"

Here are some suggestions on what to do as your planned giving website goes live:

Content Marketing

Start with your content marketing. The easiest and most cost-efficient way to promote the planned giving website is through your existing marketing resources. As a nonprofit, you already have many ways you connect with your donors. Take inventory of what your donors are receiving and find opportunities to highlight website resources and encourage a website visit. Be sure to promote website tools that donors will find valuable. Online wills planning tools, estate planning guides, wills videos, gift calculators, giving widgets, custom donor stories and the educational pages on various types of planned gifts are all wonderful resources to highlight.

Main Website
Include an easy to find link on your primary site's homepage directing people to the new planned giving website. Make it easy for your donors to find. If you are still in the process of developing the website, fill the link with a PDF highlighting the features of the planned giving site until the site is ready to launch. Be sure to include contact information.

Print
Place a website advertisement in existing publications such as a print newsletter or magazine. You can also include an insert in existing donor mailings. Start identifying web tools or gift topics you want to focus on and begin customizing your literature pieces now. Be sure to include your own pictures and branding.

Email
Include a website promo in existing organization e-newsletters or other donor emails. The call to action should direct donors to the planned giving website. Start putting together an email list of planned giving prospects for your planned giving enewsletter, starting with age. Be sure to include your loyal donors, major donors, and those that qualify for an IRA rollover.

Social Media
Create a series of posts that encourage your donors to visit your website. Each post should include a brief explanation, an eye-catching image and a link to the website.

Staff
Talk to your staff, volunteers and board. Educate your team on planned giving, how it works and how to answer donor frequently asked questions. Schedule meetings to teach your staff how different gift options work with PowerPoint presentations.

With these methods in place, consider taking a more targeted marketing approach. This is your engagement marketing. As your planned giving website launches, be sure to reach out to your planned giving prospects to notify them of the new website through your new planned giving methods. This will target a smaller segment of your donors, look for longevity and frequency of giving and high engagement levels. These individuals may consider a planned gift, if educated on the concepts.

Engagement Marketing

Print
Send a postcard when the website launches. Offer an estate planning guide as an initial value offer to visit the site. Send a print newsletter featuring the website launch. Include stories of impact showcasing the value of donor support, information regarding what is going on with the organization and articles on the value of planned gifts.

Email
Send targeted eblasts announcing the website launch. Offer something of value such as the Estate Planning Guide in exchange for a site visit. Send the planned giving donor enewsletter. Use these resources to introduce the website.

Surveys
Start formulating questions to send to your donors. Select questions that will spark your donors' interest and make your donors want to learn more about how different gifts work. Get to know your planned giving prospects and find out what types of gift models they are interested in exploring. This may be the first opportunity your donors get to communicate and respond to you.

Staff
Run sample donor proposals with your staff. Get familiar on how to present gift models to your donors. When your planned giving site goes live you want to be prepared to answer any questions your donors may have. Learning how different gift options work is key. Preparing a gift acceptance policy will be helpful as well. As a team you will need know what types of gifts your nonprofit is willing to accept.

As you prepare for your planned giving website and your planned giving efforts to launch, there are really two things you need to be focused on - getting more familiar with your donors and providing education on the gift models of interest to your donors. By learning more about your donors you will be able to identify what type of gift works best for them.

After your site has launched, start sending out the donor enewsletter, that is the heartbeat of your planned giving efforts. As your donors start interacting with the planned giving site, move on to your engagement marketing, which opens the door to donor conversations.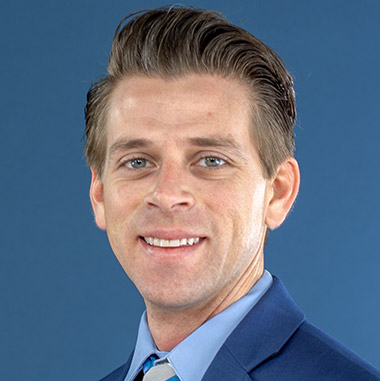 By Steven Walker
Integrated Marketing- Central Region, Crescendo Interactive, Inc.