Invaluable Annual Plans for Gift Planners
Do you have an annual plan for your gift planning initiative? Do you have structure for your marketing and stewardship activities? Does your gift planning operate spontaneously?

An annual plan is not a goal setting plan or a wish list. It is an action plan. With this plan you have your weekly or monthly map for guiding your most time-efficient and budget-sensitive activities to close gifts. Both time and budget are precious, so an annual plan can become an invaluable time saver in these two ways.

Create a Custom Plan

An annual plan for your gift planning should be a custom plan that is specific to your organization. There are three critical criteria to guide the creation of your annual plan.



First, your gift planning objectives should be foundational. What types of gifts match your donors' goals? Do you have an annual plan that generates current gifts along with future gifts?


Second, your nonprofit staff needs to be realistically evaluated. Consider your gift planning team and remember to include other staff members who will play an important part in your activities, such as a designer or assistant.


Third, your gift planning budget will be an important part in formulating your annual plan. What funds are available for print and mailing, events and/or donor meetings, travel and education opportunities?



Consider the Benefits

You will want to share your annual plan with your staff and teams. Your plan will affect your team members as they fulfill their duties and expectations.



As a gift planner, you benefit from having a practical, doable structure based on your custom annual plan. Your plan should include realistic steps and activities that you are able to accomplish with the objective of meeting your goals. Your time allocations have the potential to be measured. Saving time is important!


Your annual plan is valuable to your executive director, VP and even board members, especially your development staff. They are essential to your strategic plan and realize the importance of your actions and budget allocations. These leadership groups will tailor their annual decisions and plans in consideration of your annual plan.


Your marketing staff benefits from your annual plan. This person or team will adjust their timeline in support of your gift planning marketing strategies. Will they be responsible for content, printing and mailing? Will they be expected to provide marketing expertise for events and campaigns?


Your CFO will benefit from your shared annual plan. Budget items will be woven into the plan, including the expenses that will be incurred. Last minute budget requests and surprising expenditures will be avoided, if not eliminated.


Your donors also benefit from your gift planning annual plan. Your plan will lay out a consistency to your marketing, following the best marketing strategies. One best practice is to include a minimum of three contacts with your donors on any one gift plan. Too many options cause confusion.



Moving Forward

Now is the time to begin gathering your resources and your thoughts for completion of your annual plan. Consult with staff and team members for their input, sharing what you are accomplishing and how this will be of benefit to their activities going forward. Your most time-efficient and budget-sensitive activities lie ahead. Now is the time to set in motion your gift planning annual action plan!

Do you need help creating an annual plan? As part of your GiftLegacy Subscription, Crescendo offers complimentary CresCoaching. CresCoaching is a four-week webinar and coaching series designed to help you build and launch an effective planned gifts marketing program. You will learn how to create a time and cost efficient marketing plan that is tailored specifically to your organization. Visit the CresCoaching page for our schedule and contact us to sign up.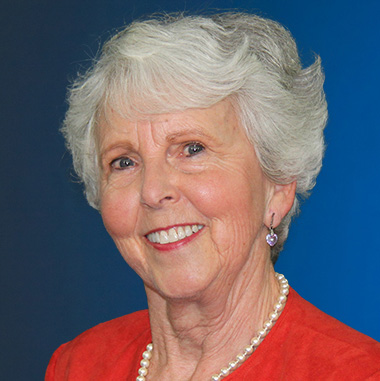 By Sandra Henningsen
Assistant Vice President, Integrated Marketing, Crescendo Interactive, Inc.