Captivate & Engage Your Donor Audience
In today's digitally driven world, electronic newsletters have emerged as dynamic and versatile tools in the realm of planned giving and nonprofit engagement. They serve as vital communication bridges, connecting organizations with their supporters and nurturing relationships that extend beyond simple emails.

If you have ever participated in a Crescendo webinar or engaged in a strategy call with your GiftLegacy representative, you have likely heard our encouragement and emphasis on crafting quality eNewsletters for your audience. Your eNewsletters can be an important communication strategy. The eNewsletters are purpose-built to deliver valuable content, updates, and insights directly to the inboxes of supporters, donors and prospects. Their mission is to educate, engage and inspire action, all while fostering a sense of community and connection with your organization.

You might be wondering, 'Where do I start?' or 'How can I generate fresh content ideas every month?' To address this, we present seven engaging and impactful ideas that can express your gratitude for their support and guide donors on the path to making a lasting impact through planned giving.

Here are a few suggestions and ideas to help kick-start your campaigns.

Donor Stories



Donor stories are inspirational narratives featuring real individuals who have created a positive impact through their charitable contributions. These stories motivate and engage donors, encouraging them to make a difference.


These stories show gratitude and recognition towards your loyal donors, highlighting their generosity and outline real practical ways donors are giving.


Consider including donor stories that align with specific campaigns or donor segments. Highlight the unique giving vehicle used can demonstrate the benefits the donor received and can inspire similar acts of generosity.


Legacy Society


Highlighting the stories and motivations of Legacy Society members fosters a sense of community among planned giving donors. Sharing their experiences and reasons for giving strengthens relationships and builds trust.


Promoting the Legacy Society actively builds a pipeline of future planned giving commitments. As more donors become aware of the benefits of giving, the likelihood of securing additional planned gifts increases.


Estate Planning Events


These events feature estate planning experts such as attorneys, financial planners and tax advisors. The information offered to attendees through the events can provide valuable insights and professional advice.


Inviting donors to estate planning events gives them a clear call to action, engaging them and leading them to a conversation with your team.


Incorporating estate planning events into your donor engagement strategy can strengthen relationships with your supporters.


Holiday Events


During holidays and special events, people are often in a charitable mindset. Featuring these occasions in your eNewsletter taps into this charitable spirit, encouraging donors to consider planned giving as part of their holiday season.


Many donors allocate charitable budgets for the holidays., The end of the year can be an opportune time to promote planned giving.


Highlighting events like Giving Week nurtures a culture of giving within your donor community, emphasizing that generosity extends beyond one-time donations to include long-term commitments.


Tax Savings


Tax savings provide a significant financial incentive for donors to look into creating planned gifts. It is your job to educate your donors about these opportunities. Emphasizing these benefits can motivate donors to explore how planned gifts align with their financial goals.


By reducing tax liability through planned giving, donors amplify the impact of their contributions, encouraging them to allocate more toward their charitable goals.


Tax considerations often influence year-end giving decisions. Highlighting the Qualified Charitable Distribution in your eNewsletter can prompt donors to act before year-end.


Campus Projects & Staff


You are the voice to let your donors know what is going on at your organization. Use the eNewsletter as a tool to share what is happening, improvements you have made to your campus and upcoming events or volunteer opportunities.


Donors want transparency and accountability. Sharing updates on campus and capital projects assures donors that their contributions are wisely managed and make a lasting impact.


Your loyal donors want to hear directly from you, the organization and the people they support. Any personalized message expressing gratitude and encouragement you share will be incredibly impactful as staff and donors build strong relationships.


Advisor Resources


Many donors lack the experience and resources they need to take advantage of their estate plans. You can provide donors with the trusted people and tools they need in their philanthropic planning.


Providing donors with a list of trusted advisors simplifies the complexities of their giving journey, encourages continuous engagement and strengthens your relationship with the donor.



With these strategies, your eNewsletter becomes a dynamic tool that educates, engages and strengthens your connection with donors. Your donors may benefit from a more impactful and enduring philanthropic journey as a result. Let's embark on this mission together, enriching the lives of your supporters and advancing the noble causes your organization champions. If you would like to explore more ways to grow your planned giving program and discuss eNewsletter strategies, please contact us. We are here to help!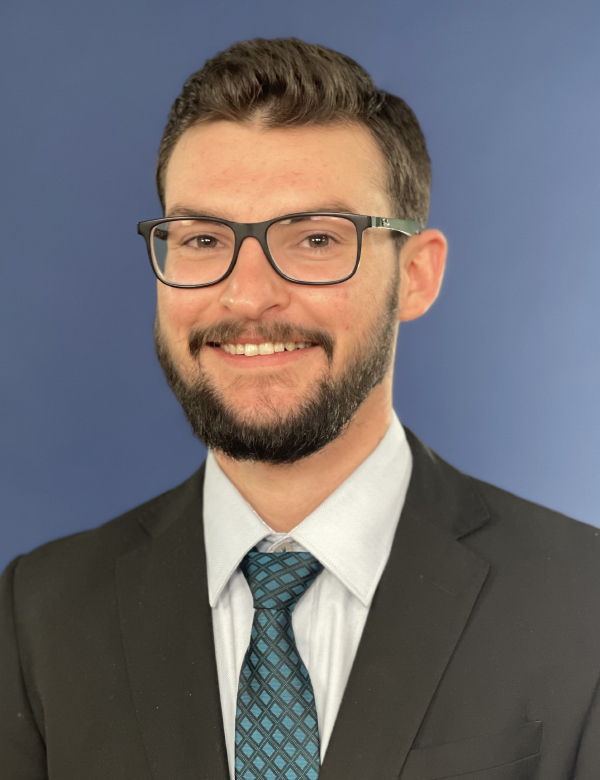 By Ryan LaCanfora
Integrated Marketing - Northeast Region, Crescendo Interactive, Inc.