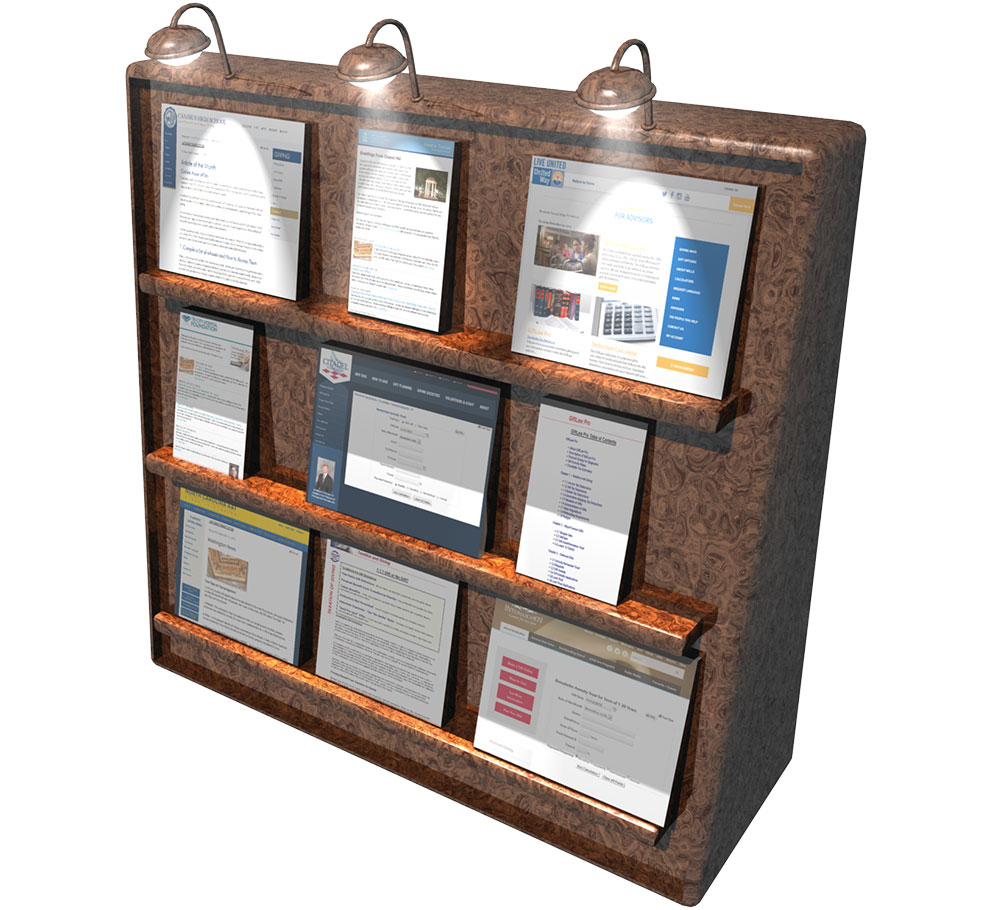 Advisor Resources (GiftLaw)
Your relationships with professional advisors can be as important as your connection with current or future donors. Our GiftLaw™ service helps your organization connect and build relationships with advisors through simple, easy and cost-effective methods.
We provide web pages with continually updated content for attorneys, CPAs and other professional advisors, online calculators to help them discuss charitable deductions with their clients and an online network to connect your charity with charitable planning attorneys throughout the country.
GiftLaw Web Pages
Featured as the advisor section of the GiftLegacy website, the GiftLaw web pages help your organization create and maintain relationships with financial professionals through the following:
Deduction Calculators - Advisors can calculate deductions directly on your website and print the information for advising clients.
GiftLaw Pro Tax Reference - This comprehensive charitable giving and tax information resource features thousands of pages of gift planning topics and links to IRS materials.
Washington News - These are timely articles covering current legislation and tax developments impacting personal planning.
Case of the Week - These case studies cover situations and challenges relevant to charitable and estate planning. Professionals visiting your website can improve their knowledge by reading these examples.
Article of the Month - Articles are designed to broaden professionals' understanding of current laws, regulations and cases that impact charitable or estate planning.
Private Letter Ruling - These summaries provide insights into IRS rulings on charitable planning strategies.
The examples below show several GiftLaw pages on some of our clients' websites:
GiftLaw Enewsletters
With content prepared by Crescendo, the GiftLaw enewsletter is a weekly update you can send to as a service to professional advisors. You may include a personal note from your organization. GiftLaw emails will increase your contact with planning professionals, educate them on planned giving advantages and strengthen your existing relationships. The email content links to additional information on your website, helping to increase your website traffic.